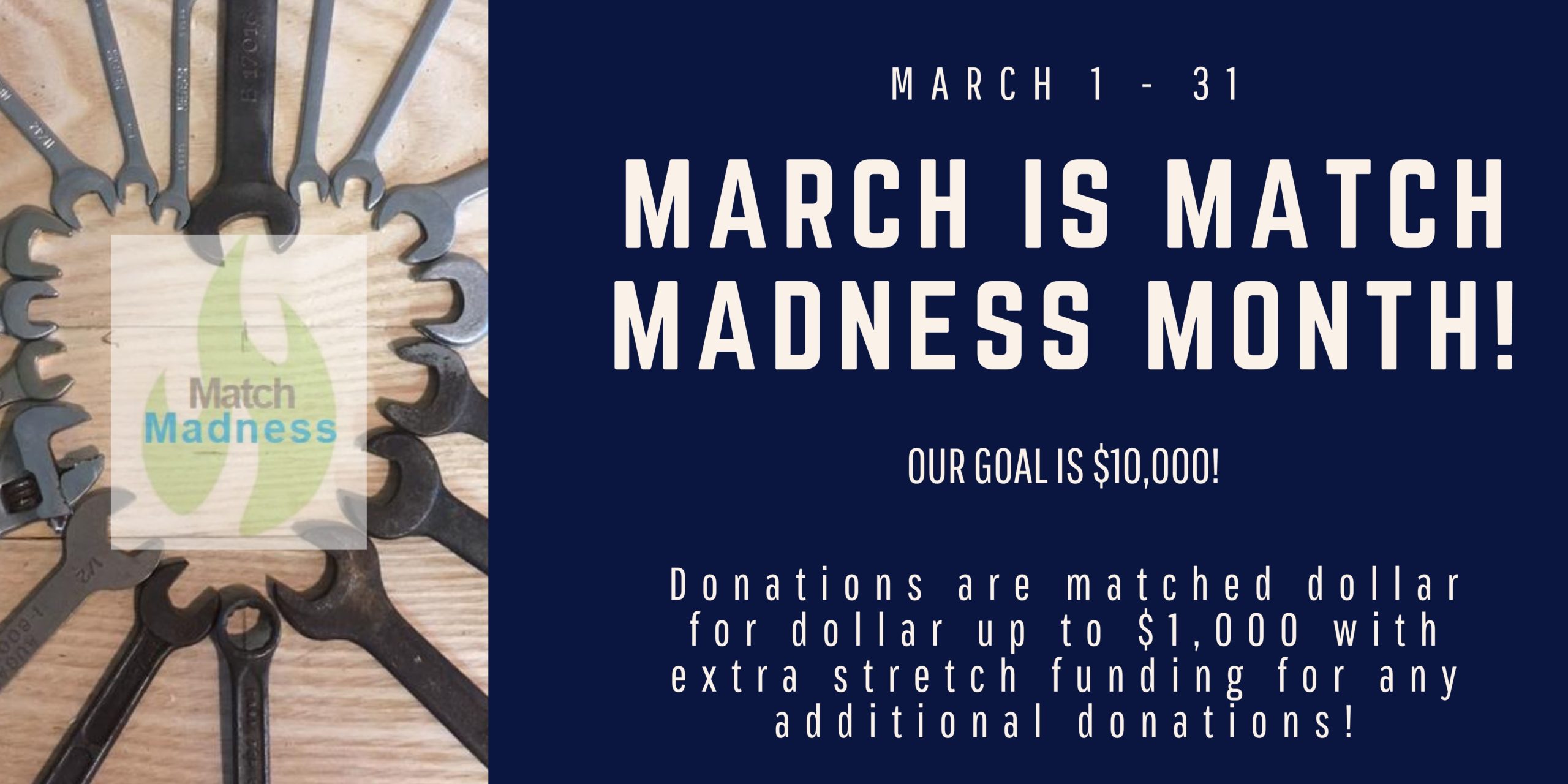 Your contribution gives hundreds of community members access to quality tools at little to no cost.
In uncertain times, finding the support and resources to accomplish your goals can be overwhelming. Access to the right tools shouldn't be. At the Carlisle Tool Library, it's our mission to provide the community with the tools and workshop space they need, at a cost that's affordable.
We are a small, local, non profit. Gifts from our community are a major source of our income. We are an all volunteer organization, and your money goes directly to funding our basic bills.
With support from the Partnership for Better Health (PFBH), all donations in March will be matched based on how much we raise. This year, the PFBH has $150,000 in stretch funding, which means your donations will have an even bigger impact than last year.
If paying by mail: Checks should be made payable to "Partnership for Better Health". In the memo line please specify the Carlisle Tool Library as the charity you wish to receive your gift and send to the following address:
Partnership for Better Health
Attention: Ann Myers
274 Wilson Street
Carlisle, PA 17013
If donating online: Don't forget to choose the Carlisle Tool Library as your chosen organization!